Pricing for Special Project Prints
Special projects like Missions, Route 66, etc. are provided at smaller sizes and sold at lower prices. They typically don't need to be printed as large as my main Landscape portfolio. We still use good wood frames, but try to stay away from the high-end pricey frames to keep the prices down and more affordable.
Matted Size

Order Matted

Framed
Price

Order Framed

Approximate Print Size

11x14

$149

$249

8x10

16x20

$249

$349

11x14

24x30

$349

$499

~18x22

Folio

$99
Ordering Prints
As our products are hand-made to order, and have matting and framing options, most prefer to call us to discuss their order. For contact details click on the Contact link below. We can go over the order specifics, and take your credit card over the phone. The second option is to use the above table to place the order, selecting Matted or Framed. We will follow-up with an email to get the details. All of our Fine Art Photos have a product ID that can be referenced on the Portfolio pages.
Shipping is not included in the prices listed above.
Texas residents will be charged 8.25% Sales Tax
Gallery Wraps
We also offer Gallery Wraps (printing on canvas) on request. Currently we are using Breathing Color Lyve and Hahnemuhle Canvas. (see samples)
Artist Signature
All prints are signed by the Artist both on the Print border (under the mat) and on the Mat itself. This way the piece could be re-matted if needed, and the signature is still on the Print. The Mat is signed on the front.
We also place a mini Certificate of Authenticity Label on the back of the Mat and the Frame. Limited Edition Prints come with a larger Certificate of Authenticity in a booklet.
Mats and Frames
We use the highest quality museum matboard (Nielsen-Bainbridge) and Archival grade tapes and corners. We can Mat in Off-White or Black.
We have a few solid wood Frames for Special Projects. For the sizes up to 16x20 we have a Black, Distressed, and Cherry. The 24x30 options are Black and Cherry. The Black is a traditional thin museum 1" Frame. The Distressed is 2.5", and the Cherry is 2".
The portfolio pages show our prefered frame just to give at least one good option. Many photos and color palettes can work with multiple frames, even Black vs warmer wood tones.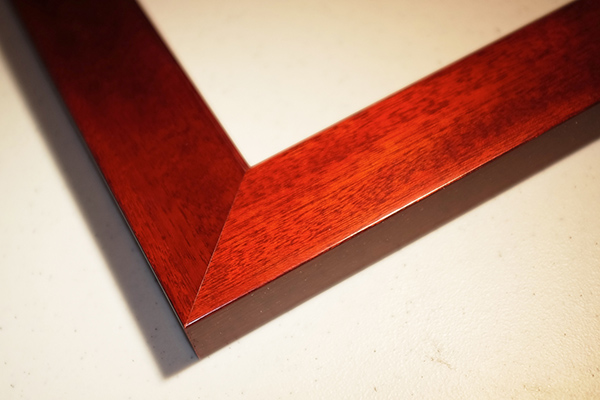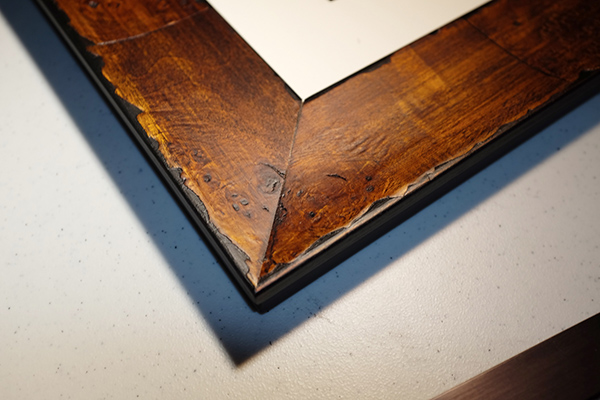 Glass and Acrylic
For anything larger than 16x20 we use UV-protected Acrylic instead of Glass. Optionally, we offer Tru View Optium Museum Acrylic® which is the highest quality non-glare (clear) Acrylic. This is not a fuzzy etched arcylic. It is as clear as glass. This is pricey but highly recommended in tough lighting where there may be lots of reflections from lights or windows. We don't mark-up the price on Optium. Call for pricing.
Print Sizes
The Mat and Frame sizes listed above are mostly exact, but the print sizes will vary slightly based on the composition. For example, a 16x20 Mat can take a 11x14 or 12x15 print. The Mat window is custom cut for the print size.
Edition
Special Project prints are all Open Edition.
- Mark Esposito (Contact Us)